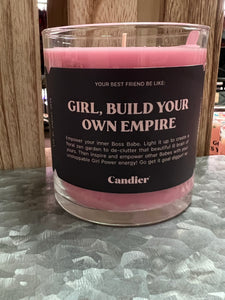 Empower your inner Boss Babe.  Light it up o create a floral zen garden to de-clutter that beautiful lil brain of yours. Then inspire and empower other Babes with your unstoppable Girl Power energy! Go get i goal digger! XO

Candier Candles. The cutest damn candle. And it smells good, too. 9oz. 60 hr burn time. 3.35" x 3.25"

Candles may ship separately to securely ship them.